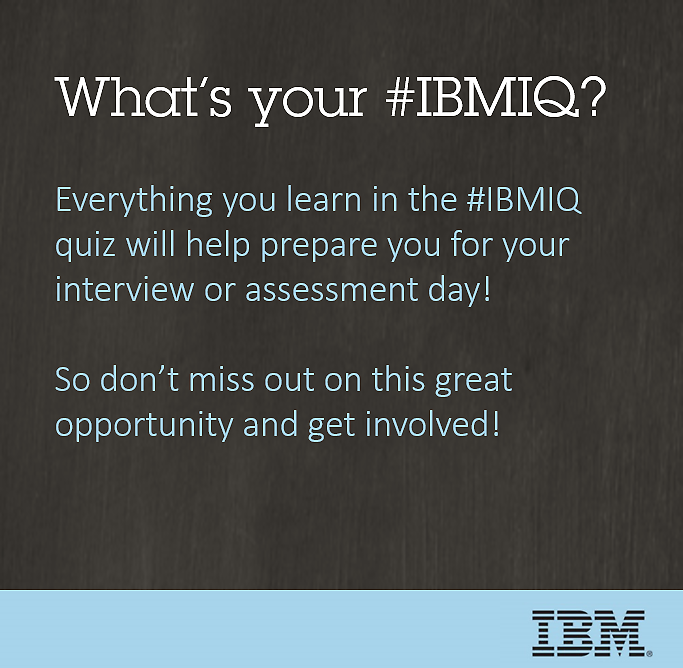 Dear Student,
IBM India Campus team is pleased to bring an engaging campaign for University Students. We will run an interactive quiz on social media to engage with you all.
Our specific objectives are:
To help you learn more about IBM to make your application better and increase your chances of success
To update you with interesting IBM facts and knowledge so you can impress IBM interviewers &
To stand out at assessment days by knowing about IBM's hot topics
This would be a six weeks campaign covering topics on IBM General Overview ,Cloud ,Analytics, Mobile, Social & Security.
We invite you to participate in this Quiz campaign to learn more about IBM.
Look forward to your participation in our first quiz in this series on November 10,2014 at 2:00 PM
Join our Facebook page to learn more about #IBMIQ Quiz